By: Berlin Packaging Specialist
Date: October 20, 2019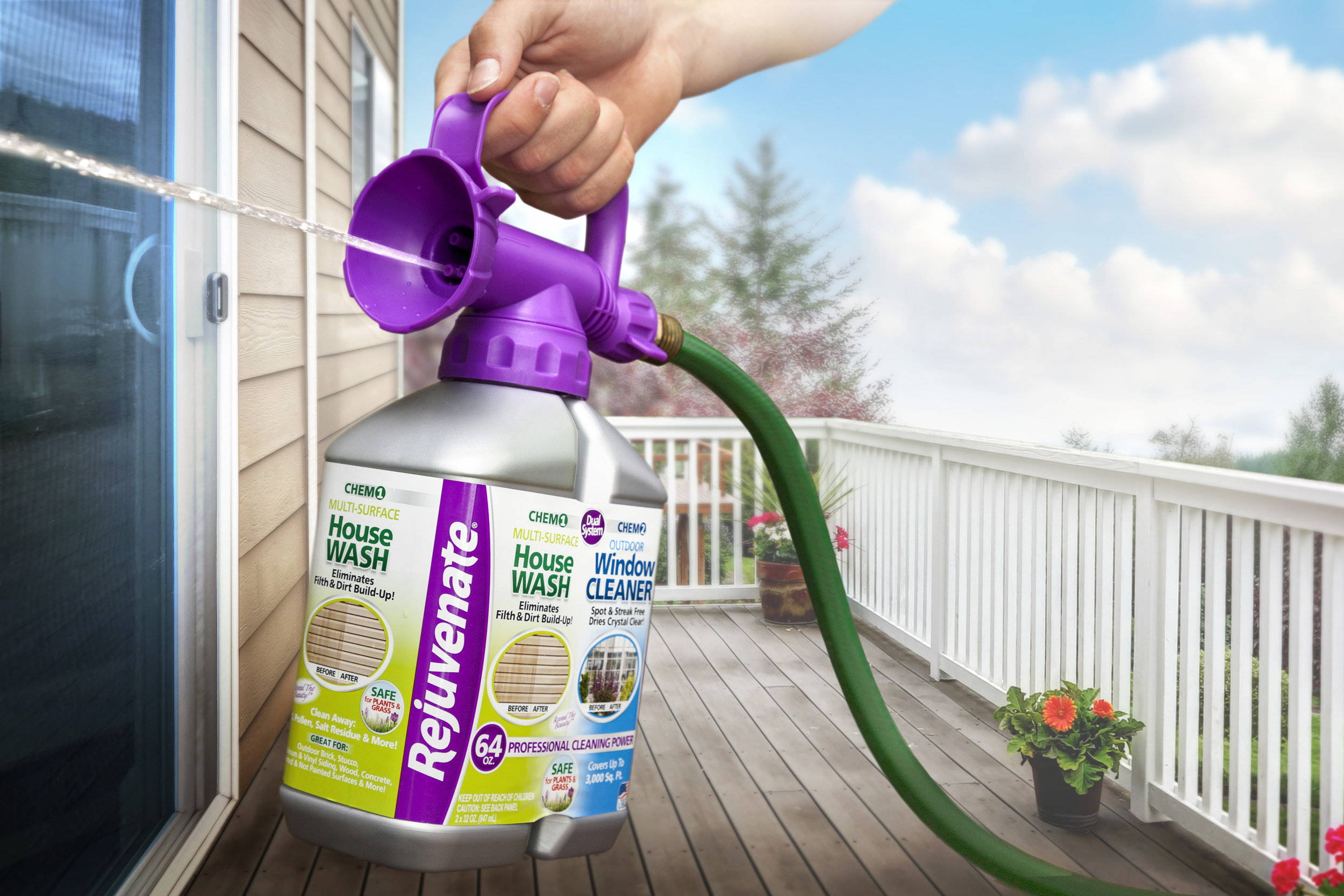 Household product packaging must answer the call for natural ingredients, functionality, convenience and, of course, cost. When we think of household packaging we often think of laundry pods, disinfectant spray bottles, and surface cleaners in aluminum cans or rigid containers that include a trigger spray or aerosol. Not anymore.
Trends are following consumer lifestyle patterns — and things are changing. Brands are becoming even more transparent with regard to ingredients, their stance on earth-friendly issues, sustainability and, of course, putting it all in a design that offers the utmost in functionality and convenience.
We asked Scott Jost, vice president, Innovation & Design at Berlin Packaging. What's new in this packaging sector with regard to trends, design and innovation.
Which trends are you seeing in household packaging?
Scott Jost: The main trend in this packaging sector is the consolidation of multiple products into one through an innovative packaging solution. This offers consumers the luxury of convenience and efficiency by eliminating the need to buy and interact with multiple products.
What role does sustainability play?
Jost: There are two key considerations for brands. The first is the packaging material. Does the brand want green labels or post-consumer resin content? In most instances, brands are looking for packaging to support the claim that their product is green.
The second consideration is to seek packaging that optimizes the form of a product and makes it eco-friendlier from a logistics, supply chain and operations standpoint. Creating packaging that fits together, easily stacks and reduces empty space on a pallet can save freight and shipping costs and, in turn, reduce the product's carbon footprint.
What about transparency?
Jost: In the past, the term "transparency" gave consumers the notion that "what you see is what you get," and by purchasing that product they were doing their part to support the brand's commitment to the environment. However, that may not be the case. People are beginning to understand that the brands practicing sustainability have recognized these PET materials can often be less efficient from a shape standpoint (i.e., they can't be molded as easy). In turn, the "greenest" companies have taken note that natural polymer, which can appear opaque at times, is far more sustainable and environmentally conscious.
What benefits do consumers seek when purchasing household products?
Jost: Consumers are seeking products that maximize time efficiency; in fact, they're willing to spend a great deal more if a product's packaging allows them to have more time in their day. For example, consumers don't want cleaning products that require two or three rinsing steps — they want convenience and speed.
What do brands look for to package their goods?
Jost: For starters, brands want simplicity. In an established category (laundry, outdoor cleaner, etc.), there's normally a brand vernacular, so recognizing categorical appropriateness when it comes to color, shape and dispensing is a must. In terms of labeling and brand messaging, the simpler the better. Consumers merely want to know what the product is and how they can use it.
How can they best compete for shelf space?
Jost: The best way to compete for shelf space is to make sure the brand blocks well. Products should be designed to look good in a brand block. It's best to use identifiable, bold and distinctive packaging.
Rarely do brands get the opportunity to develop truly revolutionary packaging solutions. But when Rejuvenate looked to roll out a 2-in-1 cleaning product with different chemical formulas for home windows and siding, the company searched to identify a panacea that would successfully join the two separated components and still allow end users the chance to easily alternate between formulas.
Working with Berlin Packaging, Rejuvenate sought to launch a Dual System Outdoor House Wash and Window Cleaner. Rather than introducing each cleaning solution individually, Rejuvenate turned to Berlin and its design arm, Studio One Eleven, to bring the vision of Rejuvenate's President, CEO and Managing Member Joe McDonnell to life. The team looked to develop a dual-bottle kit that could effortlessly allow homeowners to clean the exterior of their house without having to devote extra time switching between cleaning products or running the risk of getting soaked due to ill-fitting connecting parts.
The Rejuvenate Dual System Outdoor House Wash and Window Cleaner is the first product of its kind in the home cleaning space. Featuring two 32-oz. HDPE bottles connected by interlocking necks, the new Rejuvenate product contains enough concentrated formula to mix 20 gallons of cleaning solution.
Sitting flush on top of the bottles is a patented, custom-made polypropylene sprayer and handle purpose-built for the Rejuvenate Dual System product. The ergonomically designed sprayer allows users to switch effortlessly between the Rejuvenate Outdoor House Wash and the Window Cleaner with a simple turn of the sprayer dial. Capping things off, careful considerations were paid to the bottle closure, ensuring it would be e-commerce compliant.
Alongside Silgan, Hudson, BPI Packaging and Traco, the Rejuvenate Dual System Outdoor House Wash and Window Cleaner successfully launched in 2018 through QVC, with plans to expand into big box retailers in early 2019. The Rejuvenate and Berlin Packaging teams also have plans to develop similar cleaning kits for different sectors.