Frosted Boston Round Bottles
The Boston Round bottle is one of the most recognizable container shapes on the shelf. The Boston Round has withstood the test of time due to the wide variety of products it can contain. Once used primarily for laboratory and pharmaceutical applications, you can find Boston Round bottles being used for just about anything, from medicinal to cosmetic to barbecue sauce or cold brew coffee. It's safe to say that the Boston Round bottle is here to stay!
We aren't ones to question success, so we have added to our already broad assortment of Boston Round bottles and are proud to introduce a new line of Frosted Boston Round bottles. These new frosted bottles are made with Type III Soda Lime Silica Glass - known for being non-porous and smooth, as well as being chemically inert and recyclable. Our frosted bottles really stand out for the quality of the soda lime glass construction. The frosted finish is applied through acid etching, which provides the highest quality application for frosted glass.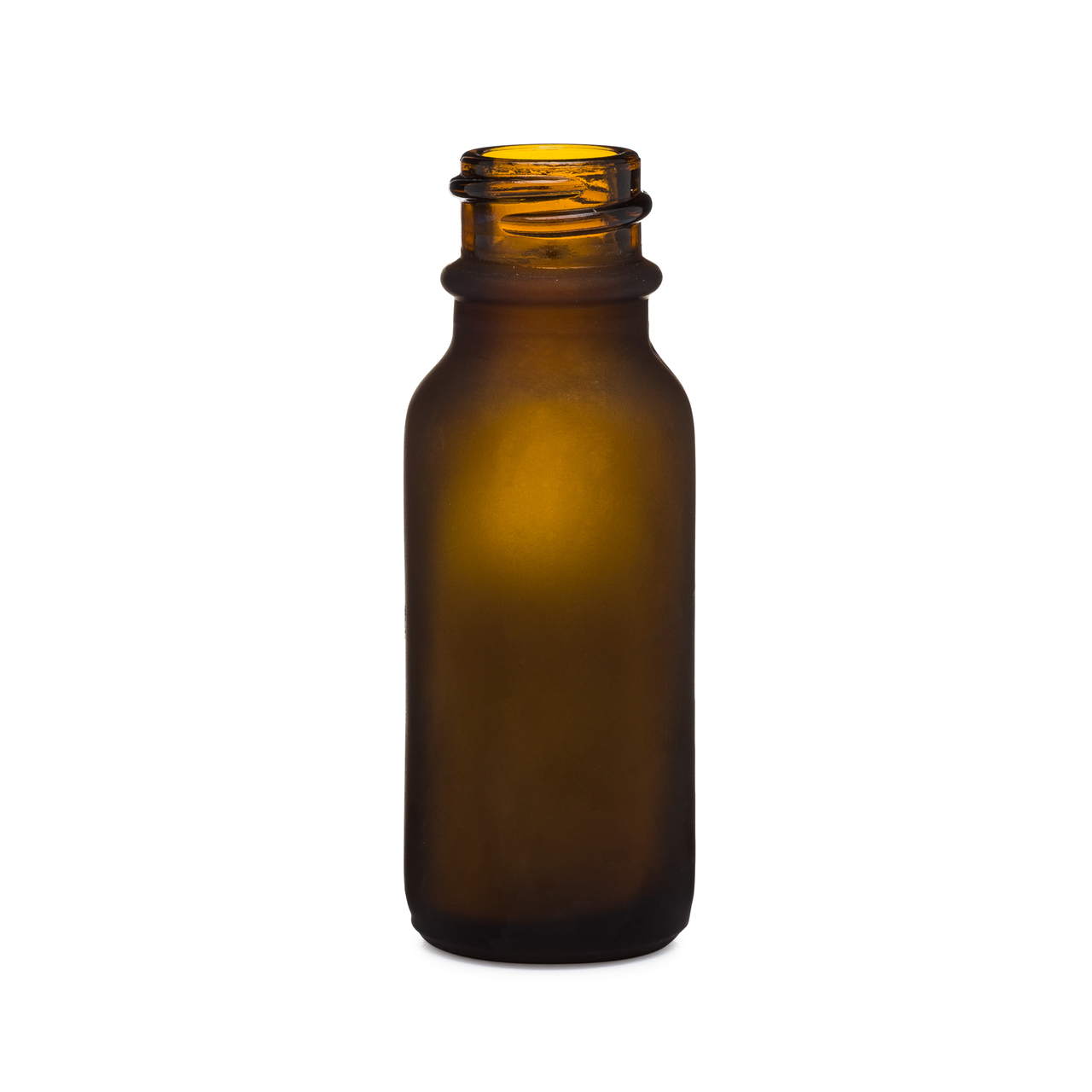 New Options for Boston Round Bottles
These bottles are available with several options. Our frosted amber bottles provide UV filtering properties that are perfect for protecting light-sensitive materials, such as essential oils. Blue frosted glass bottles give a striking splash of color. And if you're looking for something with a simple, classic appeal you can go for the traditional frosted bottles. These are clear bottles frosted to appear white.
All three color options are available with or without a cap. Choose your own cap to create your custom packaging or select our pre-kitted items for your convenience. Kitted bottles come complete with a black phenolic cap with a pulp & vinyl liner.
Bottles are available in 0.5 oz, 1 oz and 2 oz capacities.