Food Safety - Are Metal Containers Safe?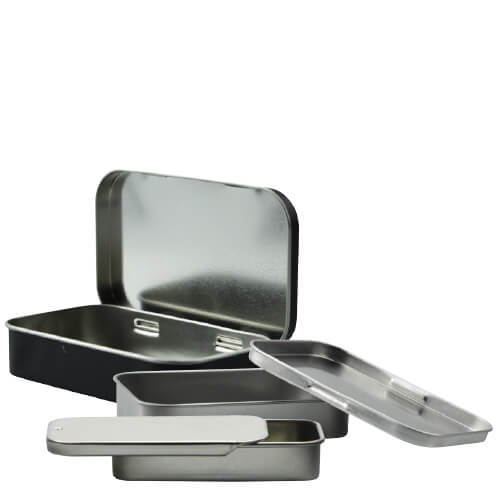 You love the looks of a metal cans and tins but face one big question...Can I put food in it? Are metal tins food safe?This happens to be a popular question at Freund so we put our experts to work and came up with a number of answers to help you out. Whether you are looking to package homemade goodies as a gift, or want your package on retail shelves it is paramount that your metal container meet food safety requirements.
Types of Metal Containers
Metal Containers featured on Freund Container & Supply are safe for use with food often indicated as "FDA Approved", however with other suppliers this may not be the case. Nearly but not all metal tins are food safe within the Freund offering and if you are unsure it is important to confirm. You may be asking, What makes a metal container FDA Approved? First place to look is the liner. There are three types of liners aligned with food safety standards.
C-Enamel liner works with low acidic foods. Think "C is for Corn". This liner is for use with low acidity foods that will be stored for a prolonged period.
White Enamel liner works with higher acidic foods "Think Red", like beets, berries, tomatoes, etc.
Lacquer liner is FDA approved and good for use with more acidic foods.
Warning! Though most tins contain one of the liners from above many tins are available unlined as well. Visually lined and unlined tins look identical making confirming their food rating extremely important. Do not ever assume a product is food safe!
Metal Containers and Liquids
FDA Approved tins can also be used with liquid food products, however though a metal container may be food safe many are not leak-proof. Be sure to check with your representative if you require a leak-proof product.
Wash Metal Containers Before Use!
Simply having a FDA Approval does not guarantee product arriving ready to be filled. In fact it is best practice to always wash all containers prior to filling with any type of food product. Containers during transport can become contaminated with dust and debris. Cleaning your product before use will keep your customers safe and satisfied.
Do you have more questions about food safety? Let us know and we'll do our best to address them in future posts.