What is Internal Marks Glass Defect?
By: Berlin Packaging Specialist
Date: November 11, 2019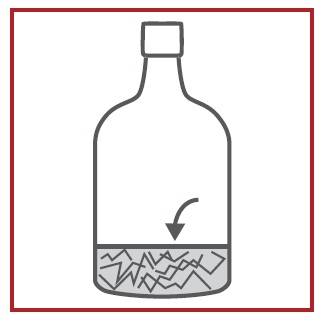 Internal Marks is a type of glass defect during the manufacturing process of glass bottles.
Internal marks of any kind (water, dust, cardboard, grease etc.) which cannot be removed by the preliminary washing procedure.
Problem
Item not suitable for filling and packing.