What is Deformed Item Glass Defect?
By: Berlin Packaging Specialist
Date: November 11, 2019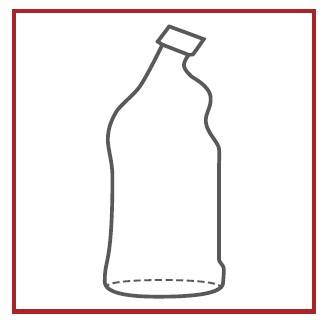 Deformed Item is a type of glass defect during the manufacturing process of glass bottles.
An item that, while corresponding to the shape in the technical drawing, has anomalies in the shape that may cause problems during filling and packing (sunken shoulder, misshapen body, etc.).
Problem
Depending on its severity, this defect may affect the filling, labeling, capacity, etc..