By: Jeff Quackenbush
Date: October 20, 2019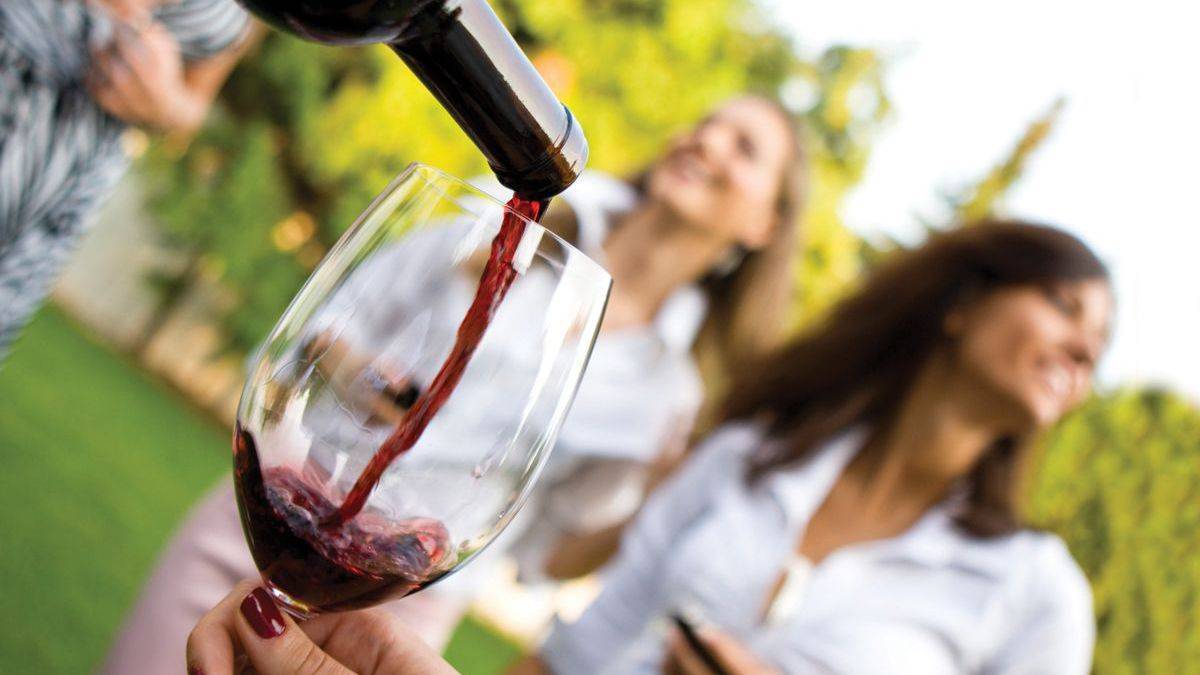 After the acquisition of two major North Coast wine bottle suppliers in as many years, Chicago-based Berlin Packaging is planning to have an even bigger impact on Northern California fine wine, craft beer and spirits, and gourmet foods businesses via a Solano County megawarehouse set to open this fall.
In April, Berlin Packaging plans to start storing inventory in a 430,000-square-foot distribution center nearing completion in Panattoni Development's Gateway80 Business Park project just off Interstate 80 on Cordelia Road in Fairfield. The full move-in is set for October. The facility is next door to a twin expansive building set to house meals-by-delivery giant Blue Apron.
It's part of a concerted effort to expand Berlin Packaging into the wine industry and into the Northern California and the Pacific Northwest, according to Pete Reno, Western region president.
"We have a great and growing customer base," Reno said.
Have To Store More Inventory
Other reasons for needing more storage space is customers, particularly in the wine business, have been requesting deliveries more often and extra stock needs to be on hand until shipments from afar arrive, Reno said.
Just-in-time or lean manufacturing has been remaking supply chains in various industries since it emerged in the automotive industry in the mid-20th century. Among the touted benefits of making products closer to the time of order are cutting the amount of floorspace needed for storage and increasing throughput. Downsides can include increased pressure on suppliers to manage inventory and heightened risk of a producer not being able to keep up with spikes in demand.
The wine business has been moving toward lean production processes in the past decade, Reno said. Unlike beer and spirits production, which often has multiple batches a year, the wine business is focused on the winegrape harvest. So in Northern California, a common practice has been to move wine into bottles just before harvest to free up tanks and barrels for the next vintage.
"There is still big precrush filling of bottles, but also we're seeing wineries filling throughout the year," he said. "That means have to have stock of products all the time. The market dictates which brand will do good. If a brand gets into Costco [Wholesale] and is hot, we have to be flexible."
That makes "safety stock" even more important for a packaging supplier, Reno said. The supplier and the customer agree on how much stock will be available to order, such as a percentage of the customer's annual production needs. Reorders are placed when the safety stock drops too low.
Safety stock also helps as a buffer for transoceanic shipments from Europe, the Middle East and Asia, Reno said. Berlin Packaging is one of the top five importers through the Port of Oakland, bringing in about 5,000 40-foot ocean-going containers annually.
Norcal and Global Acquisitions
In November 2015, Berlin Packaging acquired Fairfield-based Diablo Valley Packaging, which Reno ran as CEO. With $125 million in annual sales, that catapulted Berlin into California and the Pacific Northwest, he said.
Last November, Berlin went global big time with the purchase of Italy-based Bruni Glass, a specialist in high-end glass packaging with locations in Italy, France, Spain, China, Canada and the U.S., including a facility near Diablo Valley Packaging in Fairfield's Solano Business Park. Bruni had more than $150 million in annual sales, 3,000-plus custom-designed and patented containers and over 7,000 global customers as well as a high-end packaging design studio at its Milan headquarters.
This fall, Berlin Packaging plans to consolidate operations currently in about 375,000 square feet of facilities in several locations. That includes Bruni's facility at 2750 Maxwell Way and Diablo Valley's at 2373 N. Watney Way as well as third-party logistics warehouses in American Canyon, Benicia and Woodland.
While Berlin plans to keep the Bruni name for its cachet in the spirits and wine worlds, the company recently rebranded Diablo Valley Packaging under the corporate name.
Tracing its history back to 1898, Berlin Packaging has more than $1.2 billion in annual revenue, 900-plus suppliers, over 40,000 items in inventory and about 1,000 employees. It calls itself a hybrid packaging supplier. By that, it means Berlin not only sources plastic, glass and metal containers and closures from suppliers around the world but also provides design, development, quality-assurance and financial services.
Design and QA
Before picking up Bruni's design team in the acquisition, Berlin has offered such services via Chicago-based Studio 111, opened in 1999 and now with a team of 20. The new Fairfield facility will be outfitted with a modern lab for testing products for quality, Reno said.
Winemakers have told the Business Journal about important bottle-quality aspects such as meeting design parameters for bottleneck inner diameter and threading for screw-capped bottles. Such errors can lead to improperly sealing stoppers and caps, they said.
Growing Your Own Customers
As part of its "package more profit" motto, Berlin consults with customers on better and cost-effective sourcing and packaging as well as offering to help a beverage or food producer get started or expand. Berlin Financial Services started in 1991 and offers credit-worthy potential customers no-interest loans to help with setting up a production facility, shifting from mobile bottlers to an in-house line, expanding a warehouse or upgrading information systems. In exchange, the borrower agrees to become a packaging customer.
The company has helped several Northern California companies with such funds since acquiring Diablo Valley Packaging, Reno said.
"As they continue to thrive, we hope they remember how they got there and stay with us long term," Reno said.
Berlin Packaging was acquired by Investcorp in 2007, then New York-based Oak Hill Capital Partners in 2014 helped CEO Andrew Berlin and other senior management to buy the company back.
Glen Dowling, Matt Bracco and Chris Neeb of JLL represented both Berlin Packaging and Panattoni in the Gateway80 lease. Chris Watts of JLL also represented Berlin.