The Berlin Packaging Deal Room lets you make your deal for the products that you need. Save in the deal room on clearance products, bulk & wholesale products, brand new product introductions, and surplus buys. To find all our deals, select Deal Room from the Shop Now menu or Shop By Category section of the homepage.
What's in the Deal Room?
The Deal Room is divided into three categories, making it easy to shop and find the right deal for you. The Clearance Deals page lets you make your deal for products that are being discontinued. If you are looking to make your deal in large quantities, visit our Bulk & Wholesale Deals page. This is where you'll find products available for deals in value and bulk pallet quantities. The Surplus Deals page lets you make your deal on products that are overstocked in our warehouse. Different than clearance deals, these products will remain in our selection even after we reduce our inventory.
1. Deal Room Selection
Once you have landed on the Deal Room page make a selection from Clearance Deals, Bulk & Wholesale Deals, and Surplus Deals.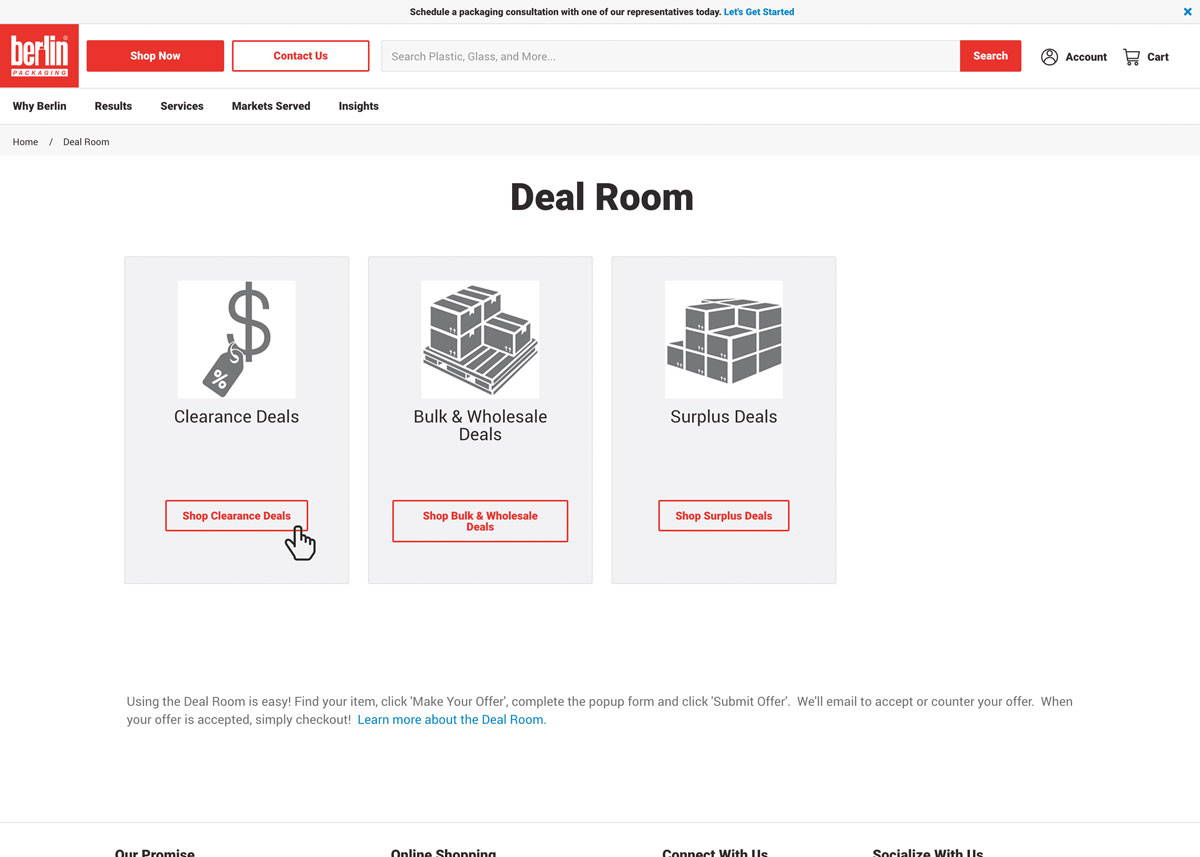 2. Find Your Product
Now find and select your product to view the product detail page.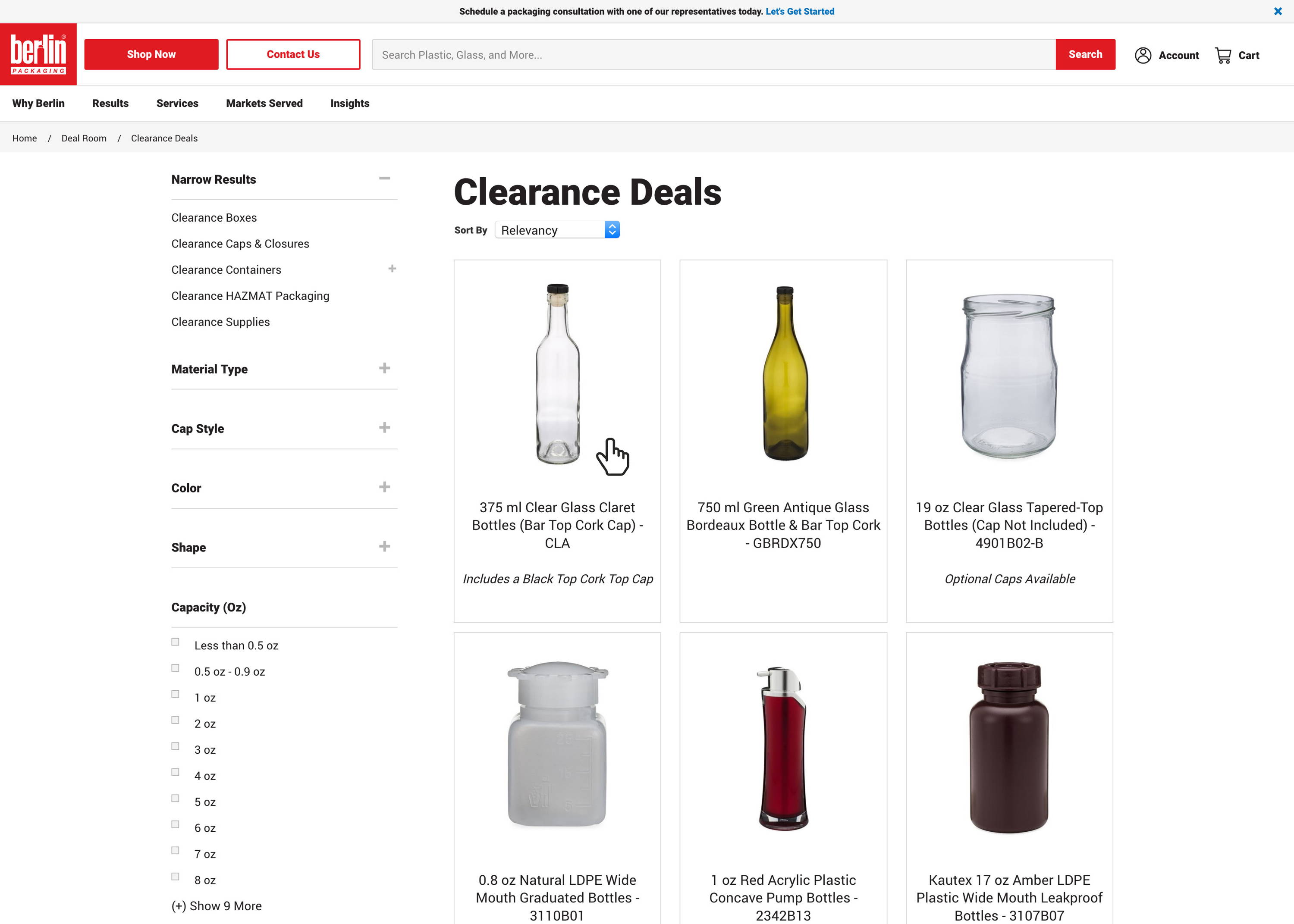 3. Product Detail Page
On the bottom, select the "Make Your Offer" button.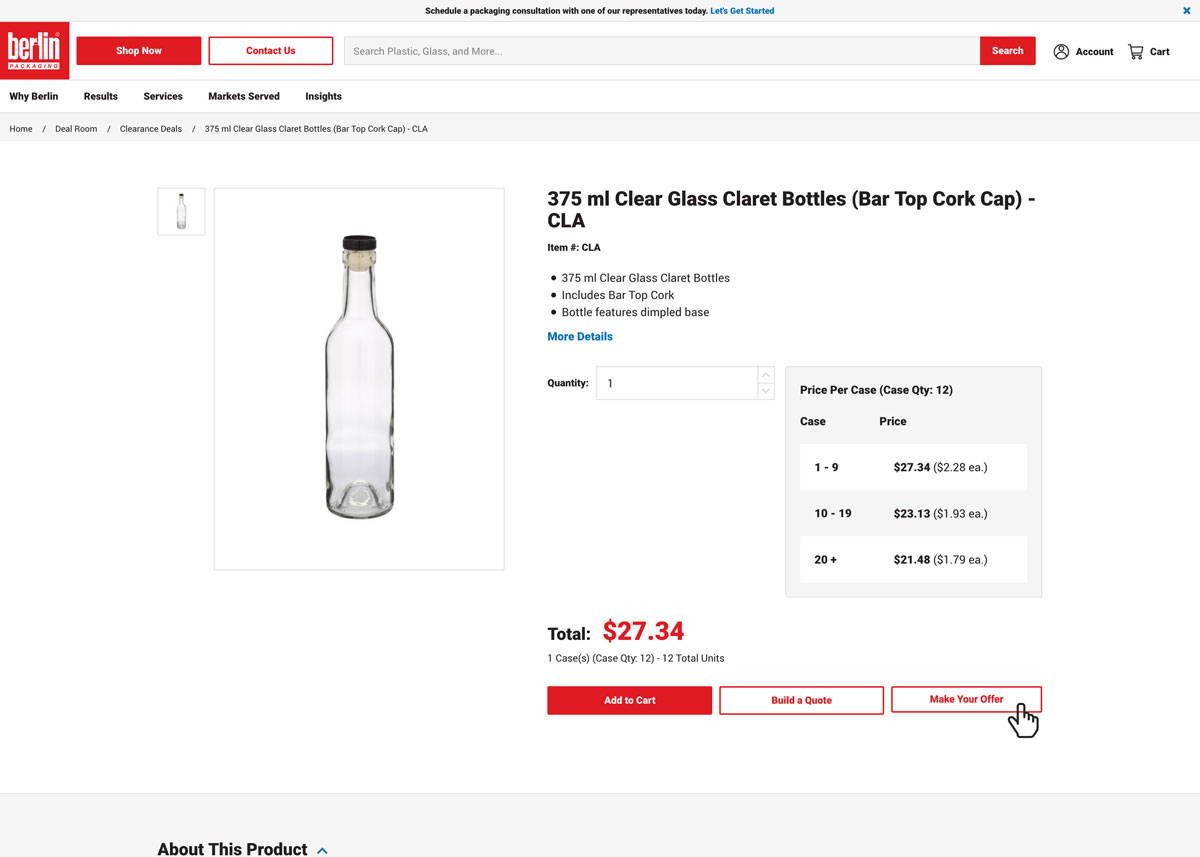 4. Submit Offer
The Make Your Deal page will pop-up, giving you the opportunity to enter your offered price and quantity. Make sure to enter your shipping zip code, email, and mobile phone number so that we can get back to you as quickly as possible!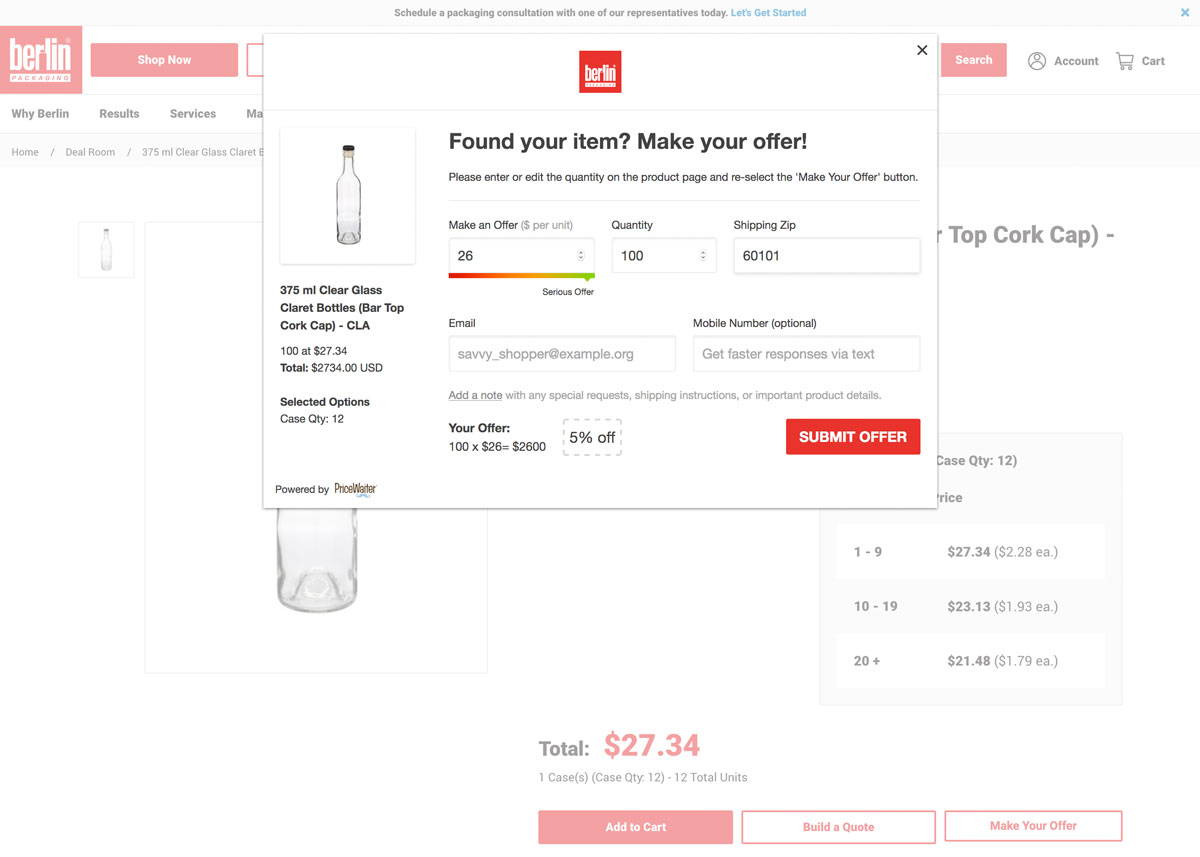 5. Result
Your deal may be accepted or countered. If your deal is accepted, you will receive notification to add the deal to your cart to proceed. If your deal is countered, you will receive an email with our best price. (Watch for email from Berlin Packaging/offers@pricewaiter.com. It may be delivered to your spam folder.) You will have a limited time (usually 36 hours) to accept the offer and complete your order.